As it should be in an ideal world… my father Doug had a profound influence on my development both as a person and an artist. His philosophy is simple – believe in yourself, do your best, and always go that extra mile.
Dad wore his commitment on his sleeve and was known as an innovator in the sign writing industry. In the seventies, he had a vision for a mural on a client's vehicle. While the cost couldn't be justified he managed to gather sponsors to share the financial load. The end result won many accolades and was an award winning New Zealand first.
Before retiring from his business to paint full-time he had amassed a formidable array of sign writing awards. This was no mean feat in an era when handwriting was the order of the day and there were no 'quick fix' computer technicians. I am immensely proud of my father's achievements and have been influenced by him in my own work.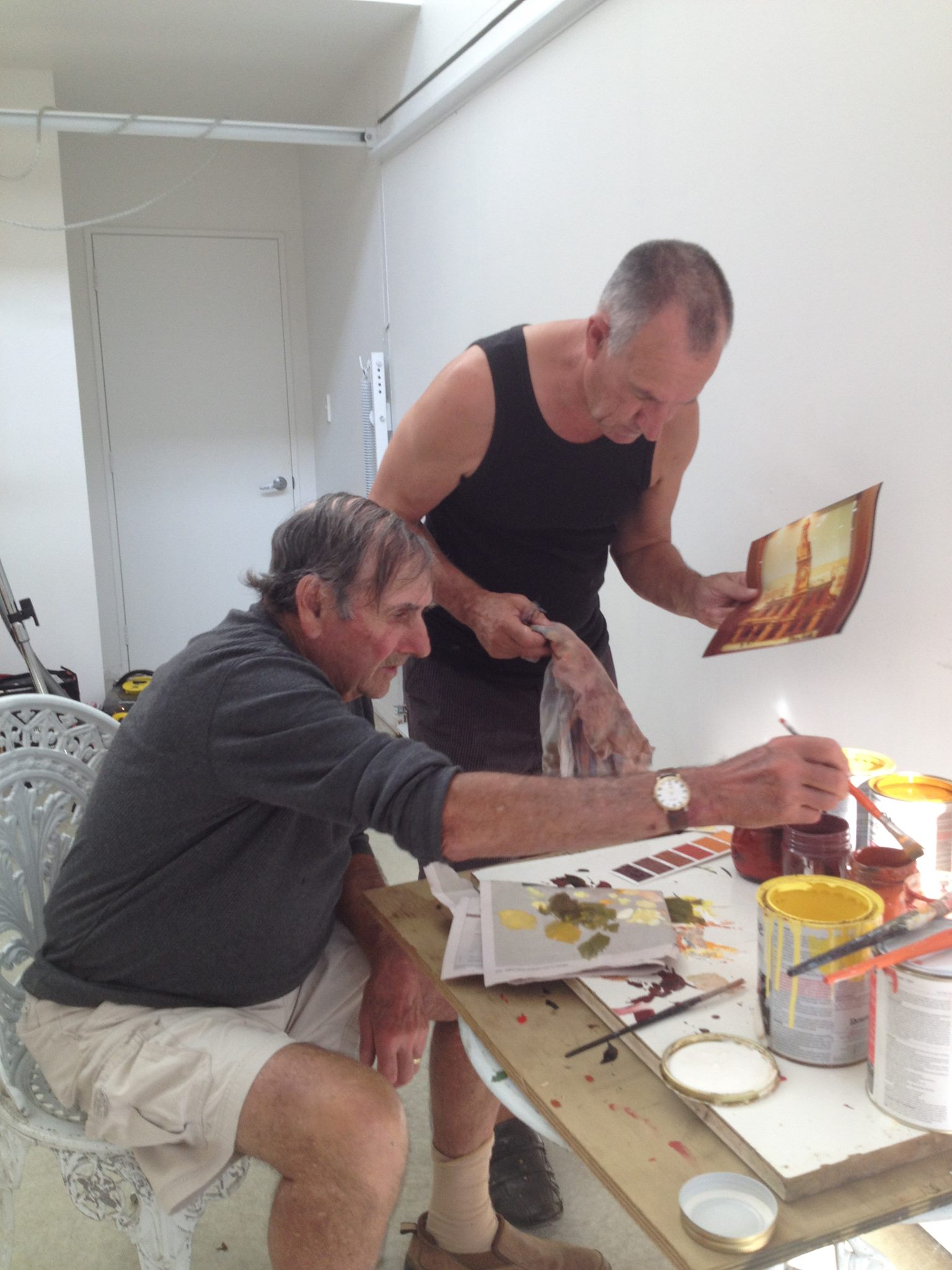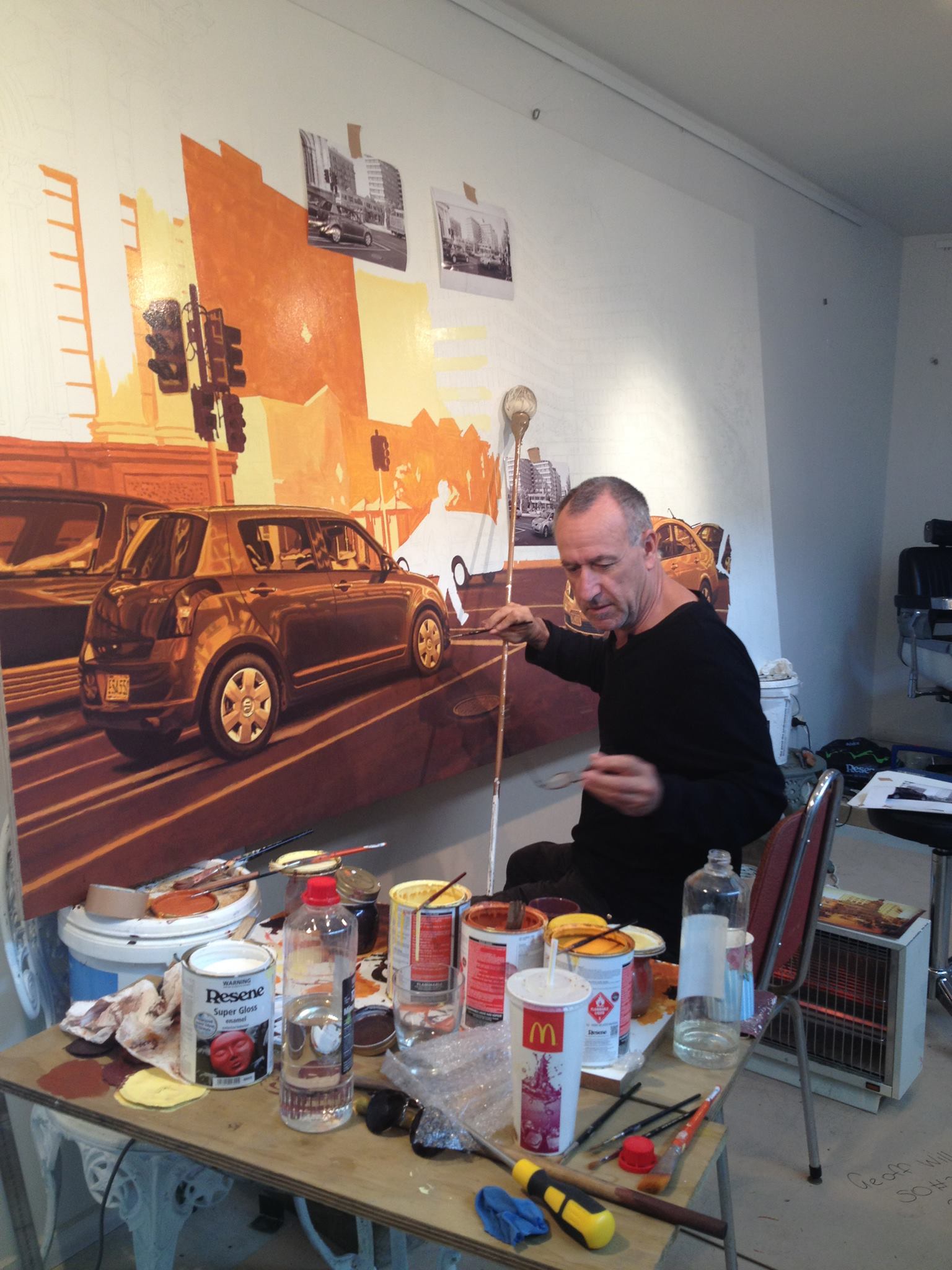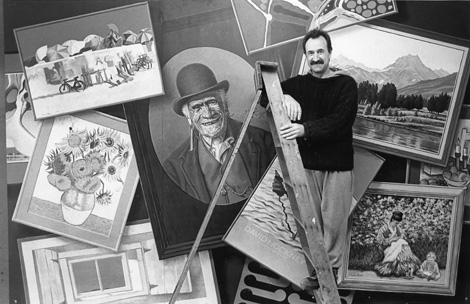 Growing up in the sign shop environment had an interesting impact on my development as a painter. It was a great privilege, in those formative years, to be exposed to such influential artists like Philip Markham and Steve Harris, both ex-Dunedin artists with international reputations.
In my daily work, I was able to observe and converse with many talented artists, many of whom were working commercially in order to establish a financial and educational platform for a full-time painting career. Many of these fine painters had families to support and, in those days, commercial art was a means to an end.
With admiration and awe, I watched these talented artists ply their skills – transforming pieces of paper into masterpieces with a pencil and paucity of strokes. They were inspirational and influential throughout my school days and in my formative years as a sign writer.